---
7 Military Intelligence Battalion is a Reserve Army Unit, with its Headquarters based in the South West.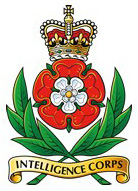 To join 7 Military Intelligence Battalion candidates must first attend and pass an Intelligence Corps Specialist Selection, these are held over 1 day at the Battalion Headquarters in Bristol. The process is professional, competitive and is designed to identify candidates who may be suitable for a career as an Operator Military Intelligence.
The Corps wants well rounded individuals and in order to identify the most suitable people. The selection process comprises of two forms of test: academic assessments, to gauge the ability of a candidate to deal with information, and personality assessments, to identify the ability of a candidate to work in a small team.
On the 27th January a Specialist Selection was held in Bristol and at the end of the day eight of the fifteen candidates had reached the required standard for entry into the Intelligence Corps. The Battalion congratulates all those who were successful and looks forward to watching their future careers.
---