---
7 Military Intelligence Battalion (7MI Bn) is a Reserve Army Unit, with its HQ in Bristol, other coy locations at Southampton and Hermitage and detachments at Exeter, Newport and Poole. To join 7 Military Intelligence Bn candidates must first attend and pass an Intelligence Corps Specialist Selection, this is a one day assessment and rotates through the three Coy locations .
The process is professional, competitive and is designed to identify candidates who may be suitable for a career as an Operator Military Intelligence. In order to identify the most suitable people, the selection process comprises of two forms of test, firstly Academic Assessments; to include English and Maths then also Personality Assessments which identify the ability of a candidate to work in a small team.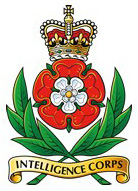 On the 12th May it was Bristol's turn to host the Specialist Selection and at the end of the day nine of the candidates had reached the required standard for entry into the Intelligence Corps. Some of the candidates were looking to transfer from other units and some were direct entrants who's next stage is to attend the Army Assessment before hopefully joining the Bn. We wish all the candidates the best in their future careers.
To find out more about 7 MI Bn, please visit our Facebook site at www.facebook.com/7MIBn or access the main Int Corps site at https://www.army.mod.uk/who-we-are/corps-regiments-and-units/intelligence-corps/
---