---
Today the Air Cadet organisation celebrates 75 years since their formation on the 5 February 1941.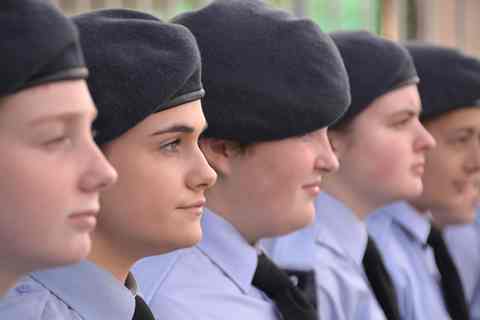 Over the coming weekend, thousands of Air Cadets from across the country will be holding celebrations for this landmark birthday.
Within the first month of the organisations existence the size of the Corps had grown to over 400 Squadrons, and has continued to grow ever since. As of 2015 there are 1009 squadrons and flights, meaning that there are squadrons in most large towns in the UK.
With over 40,000 young people between the ages of 12 – 20 involved in the Air Cadets, it is one of the largest voluntary youth organisations in the country. The organisation also has thousands of committed adult volunteers, who keep the organisation running, however more are always needed!
The Air Training Corps offers young people challenges and adventures which have the potential to transform their lives. Some of their activities have a military theme; however others have more of a community focus.
All of the activities offered inspire young people to challenge their limits and become more confident and independent. All activities aim to give Cadets the confidence to face any challenge.
The extensive syllabus teaches a range of skills such as leadership, music, adventure training and expeditions, just to name a few.
At the end of 2015, the Duke of Edinburgh who had been patron of the Air Cadets for 63 years passed over his role to the Duchess of Cambridge, who now becomes Honorary Air Commandant.
The Air Training Corps is sponsored and supported by the Ministry of Defence (MoD), however there is no obligation on Cadets to join the Armed Forces.
If you are interested in joining the Air Cadets as an Adult Volunteer or Cadet, follow this link to find out where your nearest unit is.
---