---
The Royal Artillery's Army Reserve detachment at The Royal Citadel, Plymouth, has gone from strength to strength since its formation less than three years ago.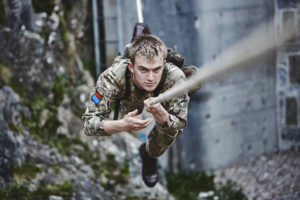 289 Commando Troop, part of 266 Battery, 104 Regiment, already numbers more than 20 Reservists, many of them attracted by the prospect of earning the celebrated Green Beret.
Take 21-year-old Gunner Jack Dyer, who joined up last year as he completed a geography degree at Plymouth University. He has just been accepted on the Regular Army's All-Arms Commando Course along with two more soldiers from the unit – Falmouth University student Daniel Agar and Morgan Lameroux, from Liskeard.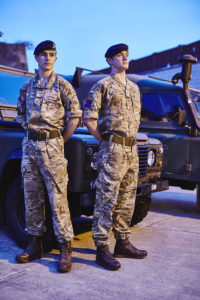 Ahead is 17 weeks of hard slog at the Royal Marines Commando Training Centre, Lympstone and ultimately, for those who make it, the honour of wearing the 'green beret'.
Jack, originally from Bromsgrove, Worcestershire, is currently a member of the recruiting team at 289 Troop. He became a Reservist "as a way of seeing whether I would choose to go for a career in the Regulars.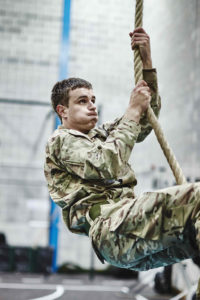 "As things developed, I particularly enjoyed some of the physical activities. And that led to the idea of taking the Commando course. Up to now, I've been doing a lot of training on my own just to improve my fitness levels as much as possible. The only way to approach it is with total commitment."
As a detachment of Bristol-based 266 Battery, the Reservists of 289 Commando Troop have a specialist close-support role, equipped with the 105mm light gun.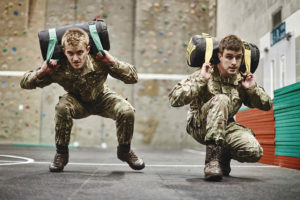 To learn more about 289 Troop call 01752 236151.
For general information about being an Army Reservist with 104 Regiment, Royal Artillery, visit http://www.army.mod.uk/artillery/regiments/24684.aspx or call 0345 600 8080.
---