---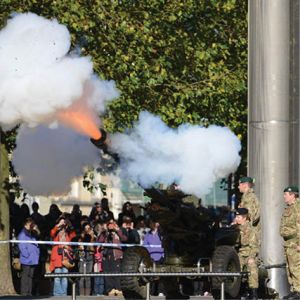 The same Bristol-based Army Reserve unit that signalled the start of the city's First World War centenary commemorations in 2014 will bring them to a close on Remembrance Sunday, 11 November, exactly 100 years after the signing of the Armistice.
Gunners from 266 Battery, 104 Regiment Royal Artillery, will fire one of their 105mm light guns at precisely 11.02am to end the
traditional two minutes' silence during the Remembrance Service at the Cenotaph.
To mark the centenary of the declaration of war at 11pm on 6 August 1914, the unit had fired a gun on a starlit night from the Observatory above Clifton Suspension Bridge.
266 Battery still proudly carries within its official title the name of the Gloucestershire Volunteer Artillery (GVA) who fired the 'minute gun' at Bristol's very first Remembrance Service in 1920.
That tradition has been carried on by their modern counterparts, who continue to train at the historic Artillery Grounds in Whiteladies Road.
The GVA had been brought into action with their 18-pounder field guns for the Somme Offensive on 1 July 1916, bombarding the German defences for a full week before the attack.
The Royal Marines Reserve, which has its HQ in Clifton, will lead a 1,000-strong parade of other Reserve units, military veterans, members of the uniformed cadet organisations and representatives of the civic community.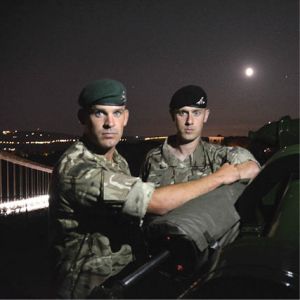 This year's Remembrance service, one of the biggest outside London, is jointly organised as ever by the Lord Mayor's office and the Royal British Legion.
It is attended by The Lord Mayor, Lady Mayoress, former Lord Mayors , Honorary Aldermen, Bristol City Council officers, MPs, Her Majesty's Lord-Lieutenant and Deputy Lieutenants, the High Sheriff of Bristol, magistrates and other dignitaries.
---