---
Leading national housebuilder Bovis Homes has publicly declared their support to the Armed Forces Community, by signing the Armed Forces Covenant and announcing a wealth of schemes for the benefit of service personnel.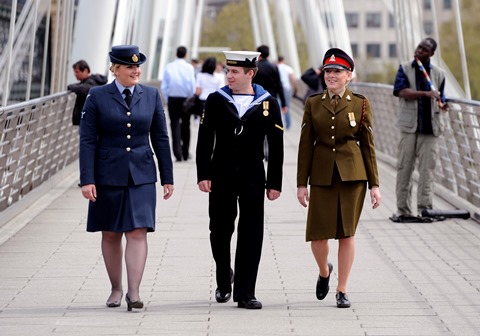 The Bovis Homes Discount Scheme, which was launched at the Covenant signing, is open to serving forces personnel (Regular and Reservist). It allows service personnel to combine buyer assistance schemes with a package of offers from the company, in order to purchase their own Bovis home as simply and affordably as possible.
As part of their commitment to the service men and women, Bovis has devised two new and exclusive Armed Forces Schemes.
The 'All Inclusive' Discount Scheme is specifically designed to help individuals buy a brand new home as simply and affordably as possible. If you're a serving member of the UK Armed Forces, or an active Reservist*, the scheme will give you a discount of £500 for every £25,000 you spend on a brand new Bovis Home. Not only this, but Bovis will provide curtains and carpet in your new home at no extra cost, and £500 towards legal fees.
When this 'All Inclusive' package is combined with the Government Help to Buy Schemes, it provides the ultimate home buying assistance.
Also, as part of their commitment to the Covenant, Bovis Homes will continue to help ex-service men and women to find new roles in the company through the Career Transition Partnership (CTP), as well as supporting staff members who choose to be members of the Reserve Forces.
To find out more about the schemes that Bovis Homes offer to service men and women, visit; www.bovishomes.co.uk/information-on/schemes-for-the-armed-forces.
To find out more about the Armed Forces Covenant, and how you can demonstrate support, visit; http://www.armedforcescovenant.gov.uk
---