---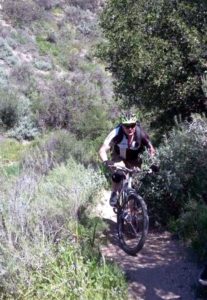 Army Reservists based in Bristol will perform a special ceremony on Clifton Suspension Bridge next Sunday evening (15 May) as a year-long celebration to mark the 300th anniversary of the Royal Artillery reaches its climax later this month.
In the true spirit of their motto 'Ubique', meaning 'everywhere', soldiers from Royal Artillery units across the UK and Germany have spent 12 months circumnavigating the globe carrying a unique item – the Captain-General's Baton.
It contains loyal greetings to the Queen, as Captain-General of the Royal Regiment, and is due to be delivered to Her Majesty at the Larkhill Army base, Wiltshire, on 26 May – tercentenary day.
The Bristol stage of the journey will see soldiers from 266 (Gloucestershire Volunteer Artillery) Battery, based at the Artillery Grounds in Whiteladies Road, ensure that the baton completes a safe transfer from Wales to England.
They will carry the Baton from Cardiff to the Suspension Bridge and pass it on for the next stage of the journey into the capable hands of 29 Commando Royal Artillery.
The Battery Commander, Major Huw Gilbert, said: "To play such a significant role in the movement of the Captain General's Baton is a huge honour for 266 (GVA) Bty. We are making and being part of history."
The Bristol gunners, whose own history dates back to 1859, have already been responsible for a Californian leg of the round-the-world journey.
Staff Sergeant Rob Philips was one of the 266 Battery Reservists from Bristol responsible for completing the recent journey across the Californian desert – a 500-kilometre marathon by bicycle.
California is familiar territory for the Bristol unit. They train there on a regular basis as operators of the Desert Hawk, a hand-launched, unmanned surveillance aircraft that provides video imagery, day and night, to ground troops. Some of the Bristol Reservists also take up an option to train as commandos.
To learn more about 266 Battery, call 0117 973 3801.
For general information about being an Army Reservist with 104 Regiment, Royal Artillery, visit http://www.army.mod.uk/infantry/regiments/26607.aspx or call 0345 600 8080.
---