---
Candlelight Care, which has bases in Wimborne, Sherborne, Trowbridge and Glastonbury has become the 190th organisation to adopt the Armed Forces Covenant in the South West, among the 1,300 businesses who have already made their pledges across the UK.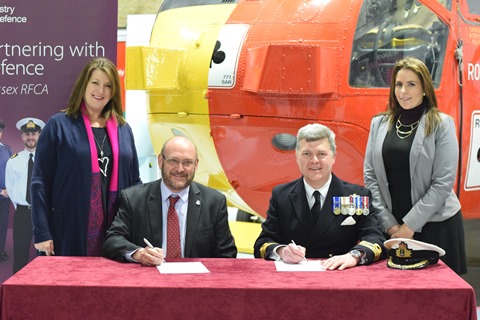 The Armed Forces Covenant is a promise from the nation, ensuring that those who serve or have served in the Armed Forces, and their families, are treated fairly. Businesses, from sole-trader to multinational, public bodies or charities who wish to support the Armed Forces community can sign the Covenant and publicly declare their commitments.
A wide variety of organisations have signed the Covenant, pledging their support to the Armed Forces community. Candlelight Care offers homecare and live in care services, and the Covenant will cover its bases in Dorset, Somerset, and Wiltshire.
Wessex RFCA REED Rachael Brannagan said "It's fantastic that Candlelight Care joins over 150 businesses across the South West that have pledged their support by adopting their own Armed Forces Covenants; it's been a pleasure tailoring the pledges to the individual businesses to make them relevant and mutually beneficial."
Candlelight Care's covenant includes working with service leavers and veterans as well as service spouses to provide a flexible working environment and employment opportunities taking into account the unique demands placed upon service personnel and their families.
To find out more about how your organisation could benefit from pledging their support to the Armed Forces community contact the Regional Employer Engagement Director, Rachael Brannagan on 01823 250118 or wx-reed2@rfca.mod.uk . To find a list of all those who have signed up to the Armed Forces Covenant visit www.armedforcescovenant.gov.uk.
Candlelight Care is a family-run company offering homecare and live in care services in Dorset, Somerset, Wiltshire and East Sussex. With a Head Office in Glastonbury, Somerset, it has been caring for people of all ages in their own homes for almost 30 years. Candlelight Care has been awarded the Investors in People Bronze standard for its commitment to developing its staff.
---