---
More than 40 of the 300-plus Devon Army Cadets attending their annual camp at Nesscliff Training Area in Shropshire have already signed up for BTEC vocational courses in the coming year.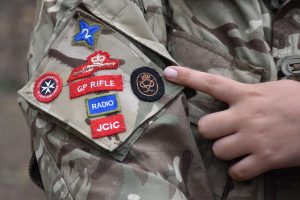 They are following in the footsteps of the 43 who obtained BTECs in 2017-18, pursuing qualifications ranging from leadership to music, up to A-level equivalent standard. But it doesn't stop there.
Last year, 178 Cadets were awarded First Aid at Work qualifications which give them more than just a basic first aid qualification. Six also achieved gold in the Duke of Edinburgh's Awards scheme.
Lieutenant Colonel Leigh Skelton, who took over as Commandant in May, says it has been "a real eye-opener" to witness the effort that is going into equipping Cadets for life as adults.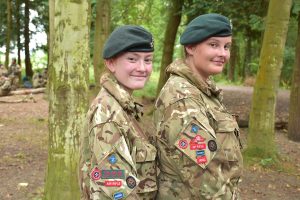 He added: "They realise that qualifications they earn with us will open doors for them. We're not only offering skills training though. One of the best things for developing confidence is the adventurous training programme, which is very strong within Devon ACF."
During camp, which took in the Adventurous Training Centre at Capel Curig and the Shropshire Sailing Club at Ellesmere, the Cadets enjoyed kayaking, paintballing, abseiling 150 ft down Nesscliffe Quarry, clay pigeon shooting and many other activities.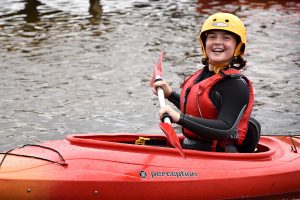 The county has just over 900 Cadets organised across 36 detachments in four Companies, all made possible by the commitment of 188 adults, of whom 61 are officers.
Each Company has two training officers, one being responsible for the Army Proficiency Certificate (APC) syllabus and another looking after non-military training. At HQ level, responsibilities are split between two Deputy Commandants, both Lieutenant-Colonels, Aimee Mitchell (APC) and Joe Martin (non-military).
Joe explained: "At Devon ACF we like to think we are at the forefront of a lot of things. If it's new, we'll try it out and see if it works for us.
"We are fortunate to have had Captain Will Husband as our BTEC officer for a number of years now. He is our backbone in all of this and we're all delighted he is soon to receive a national award for all his work.
"We had a Cadet who applied for a course at Petroc College in North Devon but he was short of a qualification. When he mentioned that he was doing a BTEC with us, and it was confirmed in a phone call to HQ, he was immediately accepted."
Aimee pointed out that there is plenty of cross-over between the vocational courses and the 'green' training, which produced five Master Cadets last year.
She said: "The BTEC Level 3 recognises the Army Proficiency Certificate (APC) syllabus as well as requiring them to complete a workbook which demonstrates their wider understanding as a member of civilian society and the uniformed services.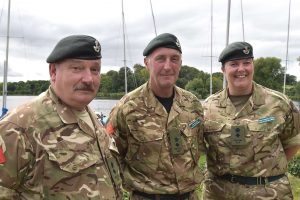 "BTEC offers lots of options. Music is a fading option in schools given that the schools' curriculum has been narrowed. For us still to maintain that through our Corps of Drums is really important.
"We want to make sure that the Cadets are leaving us with transferable skills and the BTEC provides opportunities to do that – all fully funded."
They are expecting plenty of interest from 14 and 15-year-olds in a new BTEC level 2 in leadership and management, which is being piloted from November.
All work is done in-house rather than with an external education provider, and the projects are submitted for verification to Cadet Vocational Qualification Organisation as the awarding body.
The adults benefit just as much as cadets, acquiring their own skills in areas such as navigation and pursuits such as mountain bike training, all of which earn them national qualifications. A lot of cadets return as adult volunteers, proving that 'success breeds success'.
For more information about volunteering as an adult instructor with Devon Army Cadets, call 01392 256251 or email wx-dev-ceo@rfca.org.uk .
---