---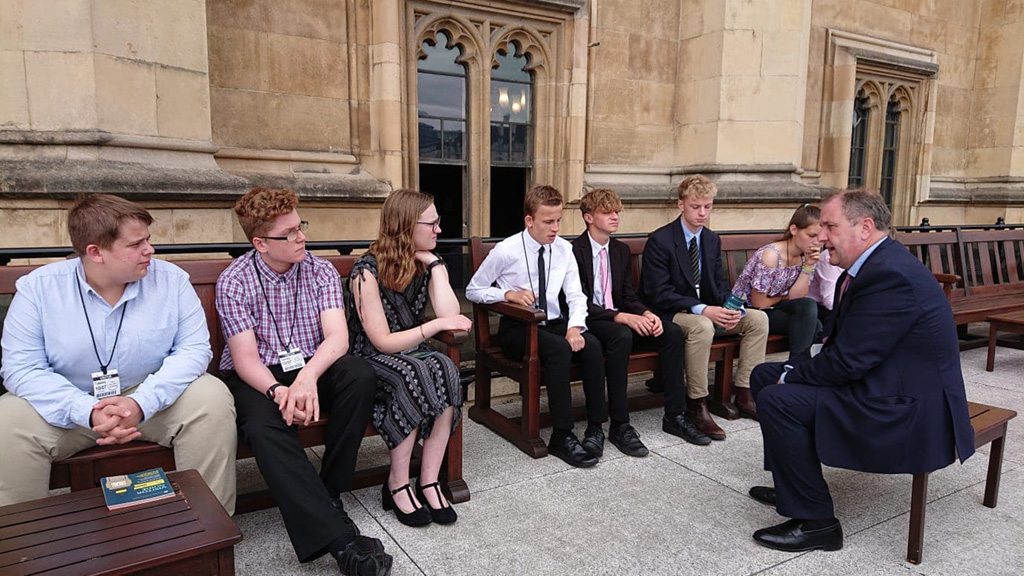 Following an overnight stay at SE London Sector Cadet Training Centre, Blackheath, Cadets from Dorset ACF had an early start to head to Westminster for a very busy day. Upon arrival at the Houses of Parliament, the group were met by their tour guide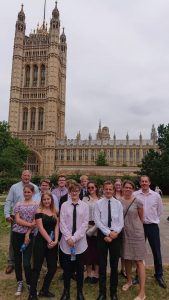 who proceeded to show them around the Palace of Westminster. This tour took around 1 hr 15 mins and the cadets were met on the conclusion of the tour by North Dorset MP, Simon Hoare.
Following a Q&A session with Simon on the terrace alongside the Thames the group were taken back inside to watch the Mace procession through to the House of Commons for the start of the session. The cadets were then given their passes to enable them to watch the Ministry of Justice debate from the Public Gallery. They watched intently for around 20 minutes before the draw of the Gift Shop became to much to bear.
Purchases made, the group then left the Palace of Westminster and crossed the road to the Jewel Tower for a brief visit. With this visit complete, they headed back to the minibus to eat lunch with 10 minutes to spare before the RAF Centenary Flypast. Once the Red Arrows had flown past, it was then time to head back to Dorset.
Thank you to all Adult Instructors and our local North Dorset MP for all their hard work and time to make this visit a success.
---