---
Dorset Healthcare has publicly pledged their support to the Armed Forces community by signing the Corporate Covenant.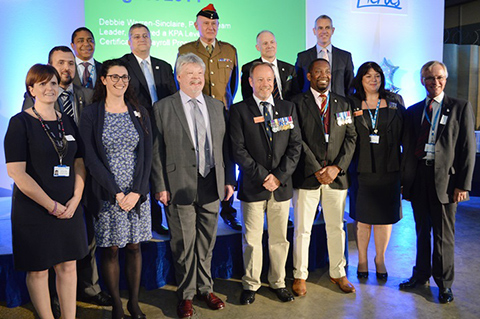 The Armed Forces Corporate Covenant is a voluntary pledge which allows businesses and charities to publicly outline how they are willing to demonstrate their support to the armed forces community.
Dorset Healthcare signed the Corporate Covenant at their Annual Members Meeting, held at The Tank Museum, Bovington, and has pledged to offer greater support to veterans and their families.
In recent months the trust has been working hard to develop its Veterans Outreach Service, which is working to reach out to and communicate with veteran communities, who are often very hard to reach and do not often ask for help.
And Gritt locality manager for Mental Health at Dorset HealthCare and Trust Lead for the Armed Forces Community within the Trust, said
; "The Covenant is about not allowing the Armed Forces community to be disadvantaged because of their service".
"There are some challenges in being able to provide health care to this group. There is a stigma attached to this, where people in the military community have difficulty in coming forward and making themselves known, particularly those with mental health problems."
Andy, a veteran of the armed forces himself, went on to say; "So what are we doing? The Armed Forces Veterans Group which we set up recently is looking at wellbeing. The idea is to support and enhance knowledge of particular difficulties facing the Armed Forces community."
"We are developing a whole network of people who can help us to provide effective support to these communities."
Jon Beake, regional employer engagement director for Wessex Reserve Forces' & Cadets' Association, added; "Dorset HealthCare's public adoption and signing of the Corporate Covenant during their annual members' meeting demonstrates their high levels of employer support towards defence personnel and their families, including Reservists, Armed Forces Veterans and Cadets.
"We value any employers' commitment, but Dorset HealthCare has developed some far reaching pledges and we are keen to work with them, and other Dorset organisations, to build further support for mutual benefit."
---