---
Second Lieutenant Thor Elsson from Christchurch Detachment, Dorset Army Cadet Force has been awarded the ILM Level 4 qualification in Leadership and Management, with CVQO and has seen some fantastic benefits.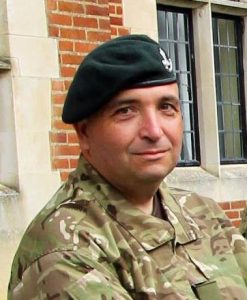 "I had an interview for a new job a couple of weeks ago and have had an offer of a better job than the one I originally applied for. The feedback I received, along with the improved job offer, was that they were impressed with my ACF volunteering and the fact I've gone for a commission – the clincher was the CVQO-led ILM qualification I'd just finished," he said.
"Of course an added benefit is the qualification will help me be more effective as an ACF Officer at my Detachment and within the County.
Not only has Thor gained his ILM qualification, but he has also recently attended the Royal Military Academy Sandhurst, where he was awarded his initial Officer Training Course Certificate. The syndicate leaders were so impressed with his ability that they awarded him Top Student for his syndicate.
---