---
The celebrated Band of the Brigade of Gurkhas is coming to Bristol on 25 July for a special concert – to mark 200 years' unbroken service to the British Crown and to raise money for the Gurkha Welfare Trust's Nepal Earthquake Disaster Appeal.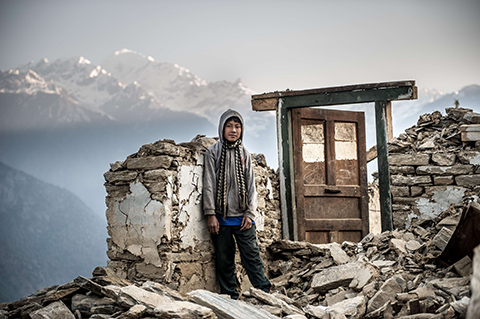 All proceeds from the event at Bristol Cathedral will go to support the Trust's critical work in Nepal, currently focused on rebuilding lives and communities wrecked by the devastating earthquakes just two months ago.
Brigadier (ret'd) Bruce Jackman OBE MC, who lives in Clifton, is organising the concert as chairman of the Western Branch of the Trust. He is the former commanding officer of the 2nd Battalion 2nd Gurkha Rifles and three generations of his family have served in the Gurkhas.
He said: "The earthquakes caused massive damage across large areas of central Nepal. The death toll has reached over 8,000 while roughly 22,000 people were injured. It is estimated that 8 million people have been affected, the majority being rendered homeless.
"Entire villages have been devastated – some swallowed up in huge landslides – in rural areas of the Himalayan foothills where many Gurkha veterans and their families live."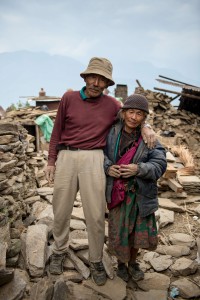 He added: "This concert is a rare chance for people in and around Bristol to hear a unique and one of the finest bands in the British Army while celebrating 200 years of service by the Gurkhas and reflecting the plight of their countrymen.
"And they can be confident that the money raised will be used wisely and effectively to support veterans and their families and communities at home in Nepal at this time of need. So come along for an evening of fantastic music and show your support for the Gurkhas as their country continues its struggle against adversity."
In the first month after the earthquake, the Trust released £2 million from its reserves for immediate disaster relief; £108,000 of which went on distributing 2,700 emergency aid packs in remote areas.
The focus is now on providing temporary shelter from the monsoon which is about to break, and planning for a long-term response to the disaster. With support from the Brigade of Gurkhas, the Trust has already built more than 2,000 shelters. A dedicated Earthquake Response Fund will be used for:
medical care
financial grants for affected veterans
rebuilding homes
repairing school and water projects
community aid
repairing Gurkha Welfare Trust infrastructure.
All this is in addition to the ongoing work by the Trust, which has been providing support for Gurkha veterans and widows, and their communities, for 45 years.
To mark the bicentennial, the Trust launched a 'Duty of Care Appeal' which provides more flexible and mobile medical care to meet the needs of an increasingly aged ex-Gurkha community.
Tickets for the concert cost £25 (including a marquee reception), £20, £15, and £10, and are available from OPUS13
www.opus13.co.uk Email: shop@opus13.co.uk Tel: 0117 923 0164.
---