---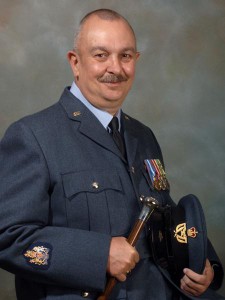 A service of thanksgiving was held for the life of Warrant Officer (Air Training Corps) Gary Tonks at the Parish Church of All Saints, Martock on Monday 16 February 2015.
The service was attended by family, friends and colleagues. Group Captain Mike Remlinger (Regional Commandant for the Air Cadets in the South West) represented Air Commodore Dawn McCafferty (Commandant Air Cadets).
Gary's former Commanding Officer, Wing Commander Brian Wills-Pope said, "Gary will be greatly missed. He was a dedicated volunteer who gave up so much of his spare time to help train cadets and staff."
Gary joined 479 (Longbridge) Squadron as a Cadet in 1972. Like many teenagers he joined the Air Cadets looking for adventure and a sense of direction. He was not to be disappointed.
In 1984 he moved to Somerset and joined 1032 (Yeovil) Squadron. Gary was employed locally, but was also a self-employed cartoonist.
A significant milestone as a volunteer instructor was achieved when he became the Wing Warrant Officer for Devon and Somerset Wing of the Air Cadets. Later he was promoted to Commandant Air Cadets Warrant Officer whilst also working for the Combined Cadet Force at the Wells Cathedral School.
In his spare time he was a keen fisherman who enjoyed spending time with friends on the river bank. He was often the subject of self-deprecating humour when portraying himself in many of his cartoons.
---