---
When Sophie Montagne arrived as a 'fresher' at Bristol University in 2002, she joined the Army Reserve's University Officer Training Corps with a determination to try new pursuits – including ski-ing.
She's coming back on 9 May to talk to the current crop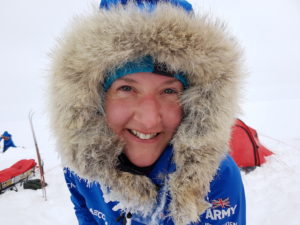 of UOTC members about her dramatic experiences during the Ice Maiden Expedition in which she and five Army comrades became the largest all-female group to ski coast-to-coast across Antarctica.
The trek took 62 days in temperatures as low as minus-50 Centigrade and required considerable muscle power to navigate crevasses while pulling sledges weighing up to 80kg.
Sophie, now a 35-year-old Lance-Sergeant and Section Commander in the London-based Honourable Artillery Company, completed a Spanish degree at Bristol.
"I absolutely loved my time in the city," she says. "It was just amazing having the opportunity to meet people just like me – even now, there are 16 of us who are still best mates.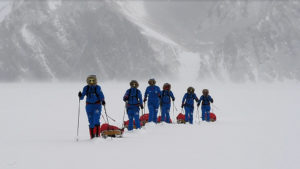 "I joined the UOTC straightaway. It had always frustrated me that my brother was able to be a member of a Combined Cadet Force (CCF) while at school, but there was no unit at my school in Rye. In addition to learning to ski, I went kayaking, trekking, sailing and played mixed hockey – plus organising student balls."
Sophie lived in Mexico and Spain for a while before developing a UK career in journalism and marketing. She is a qualified Army ski instructor, setting an Army record by hitting 73mph in a downhill race, as well as enjoying fell racing and other sports.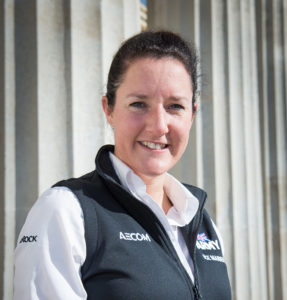 Currently, she's busy touring the country giving talks about Ice Maiden but she and Major Sandy Hennis, the only other Reservist on the expedition, will soon be setting up a company advising the corporate world on the benefits of team work and also working with schools.
BrUOTC recruits from three major universities – Bristol, Bath and the University of the West of England (UWE). Find out more here http://www.army.mod.uk/UOTC/30756.aspx.
---