---
The Wessex RFCA Estates Team have undertaken a huge renovation project at HMS FLYING FOX, culminating in the opening of the new Drill Deck, by Captain Robert Anderson RN and the Commanding Officer Surgeon Commander Richard Graham VR RNR.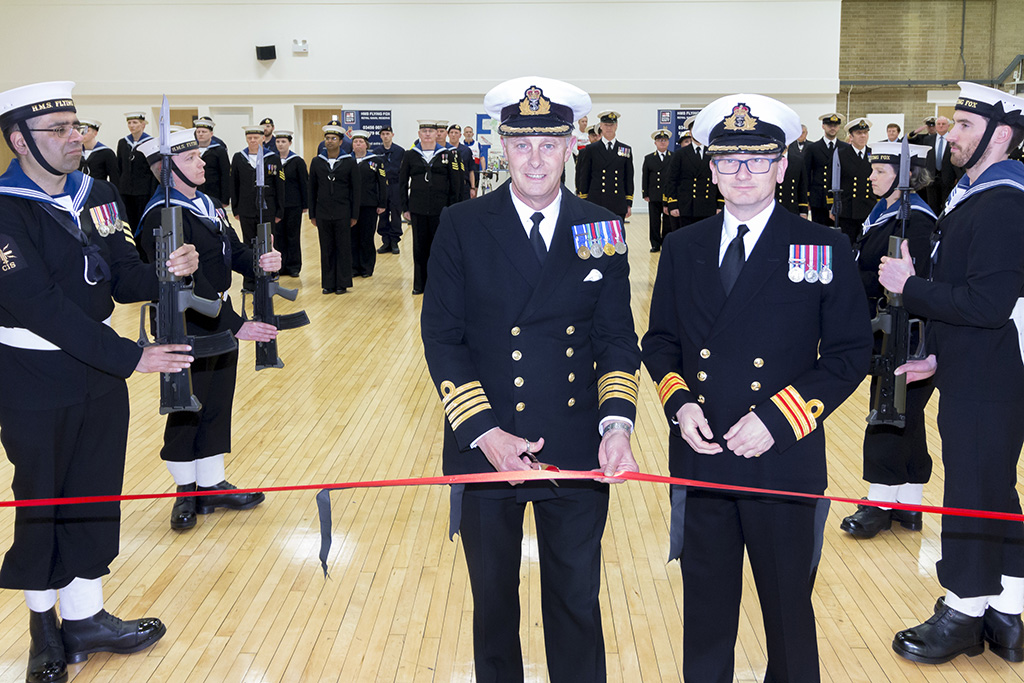 Renovations began with work in the gymnasium, which contractors Tec Construction completed towards the end of 2017, ready to use at the start of 2018. Following the ribbon cutting the VIPs were given a tour of this much modernised facility.
In order to make the environment welcoming and inviting the entrance to the building was greatly improved both inside and out.
And the Senior Rates Mess also received an upgrade.
Both the Drill deck and entrance were completed by the contractors MD Group and GVA. The projects were all managed internally by Wessex RFCA's Estates Works Project Officer Rory Simpson.

---