---
Royal Navy Reservist Alice Smith is part of a four-boat Royal Naval Sailing Association team taking part in the RS Eurocup at Gravedona, Lake Como, this week.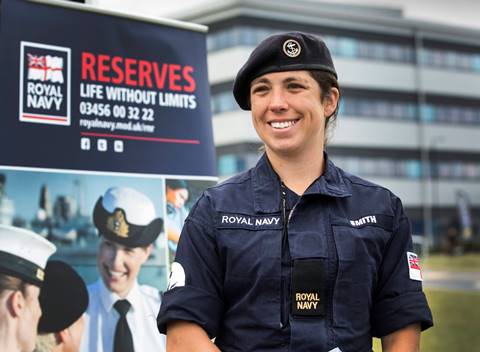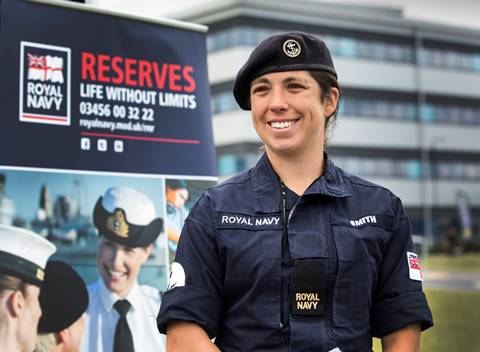 The event forms a training camp for Royal Navy Dinghy Sailing Team, which will be competing in the RS200 and RS400 Eurocup races.
The RN Dinghy Sailing Team comprises eight sailors drawn from Regulars and Reserves and is preparing for the Inter-Services Asymmetric Championships in September.
Alice, 29, from Taunton, is a recruiter with HMS Flying Fox in Bristol when she is not working on Exmoor as a watersports and outdoor pursuits instructor for SW Lakes Trust.
When she returns from Italy, she will be promoted within days from Able Seaman to Leading Hand.
"Being promoted to Leading Hand means a lot to me," said Alice.
"It's the biggest step towards having any responsibility as a Junior Rate. Within my branch, it means I've had to do a training matrix and I've had to complete a two-week leadership course, including 48 hours getting tested on Salisbury Plain."
Alice's first experience of being in uniform was as a 13-year-old in the Combined Cadet Force at King's College Taunton.
After a spell as a CCF officer, she progressed to the University Royal Naval Unit at Southampton. It was there, while studying physical geography and oceanography, that she first came to the notice of the RNSA.
"I've been in the Royal Navy sailing squad ever since, racing in Bosuns and 2000s. I also fleet race the RS200, supported by the Navy."
As well as competing in Le Crunch against the French Navy, she crewed across the Atlantic in 2010 for the last leg of Exercise Transglobe in a steel-hulled Challenge 67 yacht. "And we beat the RAF and the Army by almost two days!" she added.
Alice, who is recently married to a Royal Navy officer, has her sights set on becoming an officer herself.
Anyone interested in being a Royal Naval Reservist should come along to our 'find out more' evenings at HMS Flying Fox at Winterstoke Road, Bristol BS3 2NS on the first Thursday of every month. Or call 03456 00 32 22.
---