---
Army Reservists based with a Royal Artillery surveillance unit in Plymouth are on the look-out for new recruits, especially those who think they have what it takes to be an officer.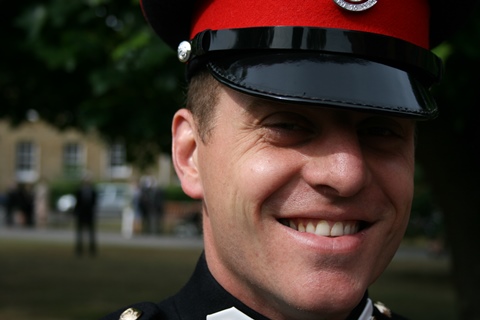 The 'Insight Evening' at The Royal Citadel on Thursday 30 June is being run by 289 Troop, a detachment of 266 Battery, 104 Regiment.
The Troop commander, 2nd Lieutenant Simon Stroud, is typical of the kind of individual they are looking for.
The 33-year-old Royal Mail employee has been in the Army Reserve for only two years. He joined, he says, "because I wanted more responsibility, a mental and physical challenge and career progression."
As well as earning a Queen's Commission as an Army Reserve officer, he gained a diploma in Leadership from the Royal Military Academy, Sandhurst.
Simon has since run climbing courses, been involved in Commando Training, spent time on exercise and taken part in the recent 300th anniversary celebrations of The Royal Artillery.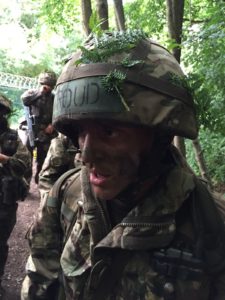 He added: "This summer I'll be running a military training exercise that I planned from start to finish.
"I've already travelled all round the UK to train and been Alpine mountaineering in Italy with the Army. Soon I'll be going to California to train on our Desert Hawk 3 unmanned aircraft systems."
As well as being a member of the Royal Mail Training Team – his day job – Simon is a climbing instructor. In the Army Reserve, he gets paid to teach the sport to fellow Reservists.
Simon also has his sights set on the Reserve Forces Commando Course – and the coveted green beret.
"The best thing by far is commanding the Troop, though," he said. "I lead and develop the soldiers under me and plan the training they'll be doing.
"The highlight so far has been attesting new recruits into the Army Reserve. This is the start of their career and it's great to think that I'll always be part of their journey."
Simon's own journey is about to take him to the wide open spaces of Southern California. It's familiar territory for Reservists within 104 Regiment.
They train there on a regular basis as operators of the Desert Hawk, a hand-launched, unmanned surveillance aircraft that provides video imagery, day and night, to ground troops.
To learn more about 289 Troop, 266 Battery, call 01752 236116.
For general information about being an Army Reservist with 104 Regiment, Royal Artillery, visit http://www.army.mod.uk/artillery/regiments/24684.aspx or call 0345 600 8080.
---