---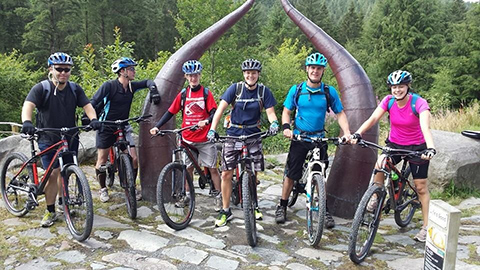 Bath's Anna Burgoyne is enjoying a busy sporting schedule with the Army.
Signaller Burgoyne is a Reservist with 39th Signal Regiment, based at the Army Reserve Centre in Upper Bristol Road, Bath.
She plays as a striker for the Signal Corps women's football team and has also appeared five times for the Army, earning selection for the winning Inter-Services squad. And the 28-year-old striker is likely to be a key figure in the new Army Reserve women's team.
Anna went to school in Devizes and then studied sports performance at Bath University before spending three years travelling, mainly in Australia.
She said: "When I came back I did find working in a supermarket a bit boring – and I missed the team sports. I thought I'd try the Army Reserve. It's given me experience in adventure training and many other things, including a month skiing in Austria.
"It was a bit of a shock to my parents but my dad's now jealous at all I get up to, like off-roading in a Land Rover."
She came across a post on a Facebook saying there was a place on a Corps of Signals football trip to Cyprus. "I didn't know anyone, spent a really good week in Cyprus, getting to know the team. From there I got picked for Army trials and I've just recently played Inter-Services, beating the RAF and Royal Navy, retaining the title.
"My first goal for the full Army team was in a friendly against Bath University, my old team!."
Anna has tried Signal Corps women's rugby as well. "My football coach wasn't too happy about that – especially after I came away from my first training session with a black eye! I'm debating whether it's worth all the injuries," she added. "But I used to play county tennis so I might see if I can get involved in Corps tennis, badminton too … anything really. I'm a real 'tracksuit soldier' but I enjoy the training as much as the sport."
On the military side, she has completed an operator course as a Signaller and is hoping to progress to Class 2 before long. Anna has been employed by the Army Reserve on Full Time Reserve Service.
She was fully involved in a weekend exercise on Salisbury Plain, which saw the Reservists of 39th Signal Regiment stage a spectacular attack on an 'enemy-occupied' house. The aim was to train officers and soldiers in modern urban combat tactics and to use their communication skills to the full.
39th Signal Regiment is a specialist Army Reserve unit, operating from Army Reserve Centres in Bristol and Bath and also across the South of England. It provides vital communications support and information management to the Armed Forces, emergency services and local government agencies in times of crisis – for example, flooding, natural disasters or terrorist attacks.
---