---
Swindon-based Army Reserve units arranged for representatives of public sector partners and supportive employers to visit the UK Defence Academy at Shrivenham.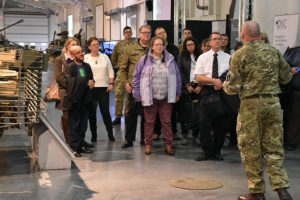 The visit was organised by Y Squadron of The Royal Wessex Yeomanry and 280 Movement Control Squadron (Royal Logistic Corps), supported by B Company 7 Battalion The Rifles and 128 Field Company of 103 Battalion, Royal Electrical & Mechanical Engineers.
Around 20 guests were treated to a guided tour of the Army Technical College's collection of armoured fighting vehicles from all over the world. They also learned about the development of ammunition and ordnance over the last century or more, from small arms rounds to anti-aircraft missiles and from mortars to improvised explosive devices.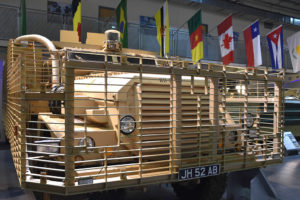 Sergeant Mark Denman, recruiting officer at Y Squadron, said: "Today has been about raising awareness of the Army Reserve units in Swindon and also about key partners we work with, such as the Job Centre in Swindon, and employers who support Reservists in their businesses.
Sgt Denman followed up with an overview of the recruiting process and the skills that Reservists can acquire in the Army.
Y Squadron, part of the Royal Wessex Yeomanry, trains and supplies crewmen for the Challenger 2 battle tank while 280 Movement Control Squadron helps to ensure that Army personnel and equipment gets to wherever it's needed – anywhere in the world.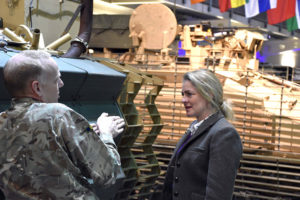 B Company, 7 Rifles, is an infantry unit operating out of Warrior infantry fighting vehicles and the role of 128 Field Company (REME) is to provide inspection, maintenance, modification, repair and recovery of all the Army's equipment.
To learn more about opportunities with the Army Reserve in Swindon, call Sgt Mark Denman on 01793 523865.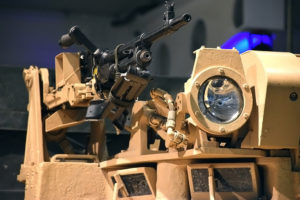 ---