---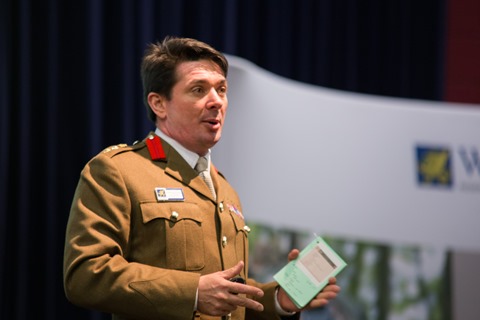 Wessex Reserve Forces' & Cadets' Association has already completed two major building projects at Army Reserve Centres in Yeovil and at Derriford in Plymouth to meet the Future Reserves 2020 rebasing programme.
RFCA estates staff are also carrying out design work on five more FR2020 sites needed by the Army Reserve – Wyvern Barracks (Exeter), Swindon, Horfield (Bristol), Gloucester and Keynsham.
But in his Chairman's report to members at the annual meeting of the Association in Taunton, Group Captain Mike Trace OBE DL (RAF, retd) also predicted that temporary, partial closures of some facilities in the South West seemed inevitable after further cuts to Defence budgets.
The RFCA contributed £500,000 to military estates budgets in 2016-17, from income it had generated itself through the commercial letting of accommodation and training facilities.
Despite this however, Group Captain Trace pointed out that budget cuts continued to pose challenges to the estates team.
He said: "Budgets for 2016-17 provided us with difficult challenges but our first-rate estates staff successfully managed the efficiency targets set centrally. Budgets for the forthcoming financial year have not yet been allocated but the expectation must be of even tougher targets ahead."
The RFCA was also tasked in 2016-17 with designing and delivering on eight high-priority Future Reserves 2020 projects.
Group Captain Trace added: "On top of FR2020 project work, we have also been progressing a programme of extensive works for the Royal Navy Reserves in Bristol and Bath, plus new cadet centre builds in Trowbridge and Exmouth."
The keynote address to the annual meeting, held at Queen's College, Taunton, was delivered by Colonel James Coote DSO OBE, Commander of Army HQ South West.
---