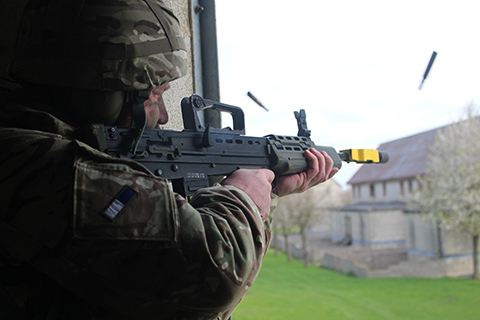 There are around 30,660 Volunteer Reservists in the UK. Coming from all backgrounds, regions and jobs, these are ordinary men and women who give up their time to train and serve alongside the Regular Forces.  
---
The reserve forces consists of the Royal Naval Reserve, the Royal Marines Reserve, the Army Reserve (formerly the TA or Territorial Army) and the Royal Air Force Reserve.
Reservists earn money training in their spare time and are called out to supplement the Regular Forces whenever Operational demands require it. If they are mobilised they will carry out the same roles to the same high standards as their Regular counterparts. They also receive the same world-class training and develop the same skills making them an essential part of our defence strategy.
As of July 2013 the Future Reserves 2020 (FR20) White Paper was issued revealing a new package for Reservist soldiers, recognising them as an essential component of national security, our future forces and success on operations.
As part of the FR20 plans, the MoD is planning legislation to protect members of the Reserve Forces from discrimination in the workplace. Reservists are now able to report instances of where they feel they have been disadvantaged as a direct result of their service by visiting this web-based portal.