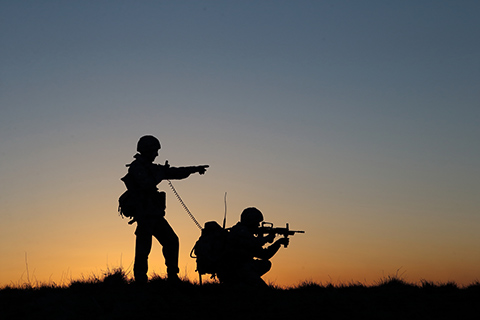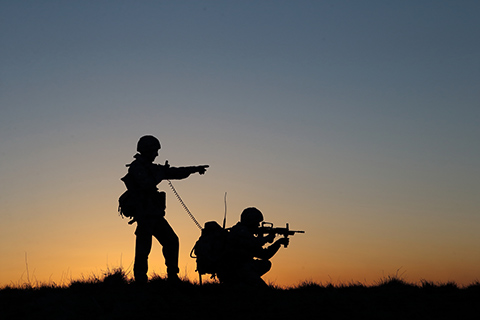 The Army Reserve, formerly known as the the Territorial Army, is a modern, highly trained Reserve force which has dedicated over a century of service to Queen and country.
Reservists are ordinary people, often with family and work commitments, who are prepared as Reservists to undertake extraordinary responsibilities when deployed alongside the Regulars on defensive, peacekeeping and humanitarian operations.
In the South West of England, the AR is represented by 2,000 dedicated men and women who give up their free time to train in a wide variety of roles, from infantry, tank crew and signallers to medics, parachute-trained artillery and engineers.
There are also opportunities in the Intelligence Corps, the Logistic Corps, Army Air Corps, even as Commandos and Special Forces.
——————————————————————————–
Army Reserve Units recruiting across the South West
 
6 RIFLES  is one of the two Army Reserve battalions of The Rifles, comprising of approximately 520 part-time soldiers and from a wide variety of backgrounds throughout the South West of England; if you live in Cornwall, Devon, Dorset, Somerset or Gloucestershire 6 RIFLES are your local infantry regiment.
For contact details of your local regiment, use our 'find-a-unit' page to search for 6 RIFLES contacts in your area.

The Royal Wessex Yeomanry is the South West of England's only Armoured Cavalry regiment. The Royal Wessex Yeomanry has four squadrons and has Army Reserve centres in the counties of Devon, Dorset, Gloucestershire and Wiltshire.
For contact details of your local squadron, use our 'find-a-unit' page to search for Royal Wessex Yeomanry  contacts in your area.

39th Signal Regiment are a Bristol based Army Reserve unit that provides vital communications support and information management to the Armed Forces, Emergency Services and Local Government Agencies in times of crisis.
Opportunities also exist for overseas operations with their sister regiment 21st Signal Regiment and in recent years their remit has expanded to provide volunteers in support of 21st Signal Regiment as well as exercises in UN Operations, Belize, Gibraltar, Germany and Cyprus.
You can contact 39th Signal Regiment by telephoning: 01985 22 3735 or by e-mailing: 39Sig-RHQ-ROSO@mod.uk
For more information on 39th Signal Regiment and what they do, click here.