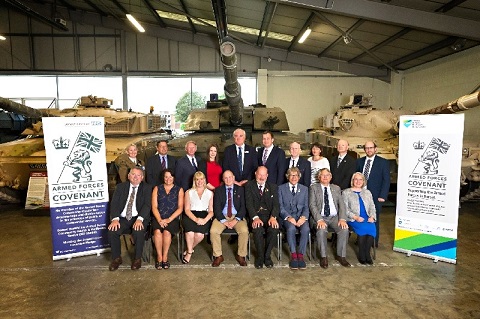 Wessex Reserve Forces' and Cadets' Association (RFCA) engages with local employers on behalf of the Ministry of Defence (MoD) and alongside Defence Relationship Management (DRM) based in London,  raising awareness and building relationships with businesses, business people and employers.
The Employer Engagement programme is delivered by Regional Employer Engagement Director(s) (REED), based at Wessex RFCA, who build on the successful SaBRE (Supporting Britain's Reservists and their Employers) campaign that assisted businesses with a range of employment matters regarding Reservists (part-time military personnel) including the benefits of having Reservist employees and Financial Assistance during periods of mobilisation.
Wessex RFCA is building on this campaign by promoting supportive behaviours towards the whole of the Armed Forces Community, including;
Reservists
Service Leavers and Veterans
Cadets and Cadet Forces Adult Volunteers
Service Spouses
Wounded, Injured and Sick Personnel
Wessex RFCA is helping to support Defence in their goal to establish open, strategic relationships with employers, tailoring partnering opportunities to mutual needs and business goals.
There are over 4000 tri-service Reservists in the South West region, employed by a wide range of businesses from sole-trader to multinational, local authorities and charities.
Through active engagement activities, a strong network of supportive employers has been established, which serves to reassure and inform other potential employers.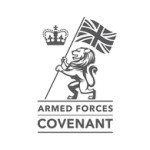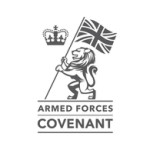 Also under the remit of Wessex RFCA is the regional delivery of the Armed Forces Covenant. The Armed Forces Covenant is a promise from the nation that those who serve or have served, and their families, are treated fairly.
Wessex RFCA works with businesses, charities and employer bodies who wish to demonstrate their support to the Armed Forces Community, helping them tailor a meaningful Covenant. To find out more about the Armed Forces Covenant click here (updated WRFCA Armed Forces Covenant page).
For one-to-one advice for employers, or more information on how supporting the Armed Forces Community can benefit your business, contact Regional Employer Engagement Director Jon Beake, on 01823 250110 or click here to email, or Rachael Brannagan on 01823 250118, or click here to email.
To find out more about employing Reservists and members of the Armed Forces community click here.