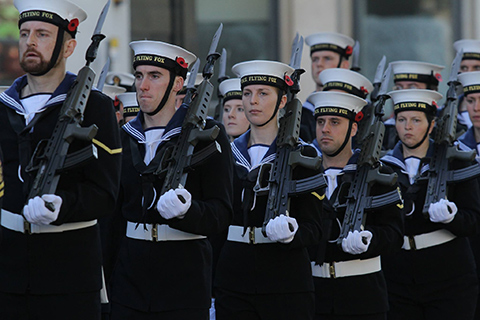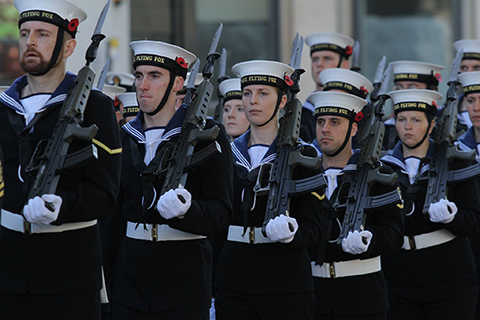 Like other Reserve Forces, the Royal Naval Reserve operates as a spare-time organisation which provides support for the Regular service – whether in times of conflict or in peacetime.
The RNR is represented in the South West by HMS FLYING FOX at Winterstoke Road in Bristol and HMS VIVID at Devonport Naval Base, Plymouth.
Ratings join at any age from 16-40 (45 if ex-Royal Navy) and undergo New Entry training before they are entered into a particular specialisation. Once trained, they can be considered for promotion to the commissioned ranks. Women make up about 30 per cent of the RNR.
Training, designed to be challenging and rewarding, takes place during drill nights at the RNR Units or during weekends. Some exercises and training are conducted abroad and there are many opportunities to go to sea with the Royal Navy once you are fully trained.
HMS FLYING FOX
Winterstoke Road
Bristol BS3 2NS
T: 0117 966 8667
E: NAVYMR-FLYINGFOXMAILBOX@mod.gov.uk
HMS VIVID
Building SO40A
HM Naval Base, Devonport
Plymouth PL2 2BG
T: 01752 553215
E: NAVY MR VIVID RPM
Royal Naval Reserve Air Branch
Cormorant House
RNAS Yeovilton
Ilchester
Somerset BA22 8HL
T: 01935 445546
W: www.royalnavy.mod.uk/rnr
For information on joining the RNR call 08456 075555