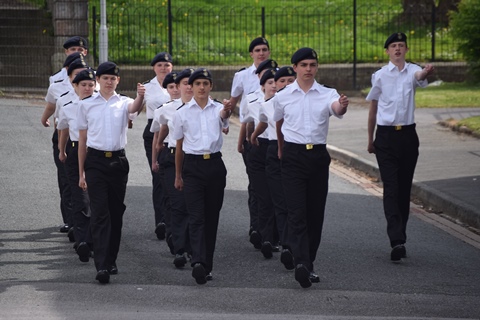 The Cadet Expansion Programme, originally established in 2012, aimed to enable pupils in state schools across the UK to enjoy the benefits of the cadet experience by increasing the number of schools with cadet units to 500 by March 2020.
This figure was derived through provision of additional (LIBOR) funding and the capacity of the cadet organisations to support new schools in the various geographical areas.
The maximum number of schools that can be supported has now been reached which means that we cannot approve any further new units. However, should your school still be interested, please register your interest by emailing Expansion.CADET@education.gov.uk and we will contact you should the circumstances change.
Meanwhile, there are still opportunities for your pupils to enjoy the cadet experience by joining one of the local community cadet units. This will ensure they experience the cadet activities and ethos that young children thrive on. Details of local units can be found at:
To find out more about the Cadet Expansion Programme in the South West visit  https://combinedcadetforce.org.uk/get-involved/cadet-expansion-programme / or contact Schools Cadet Expansion Officer Les Tanner on 01823 217956 or wx-sceo@rfca.mod.uk.