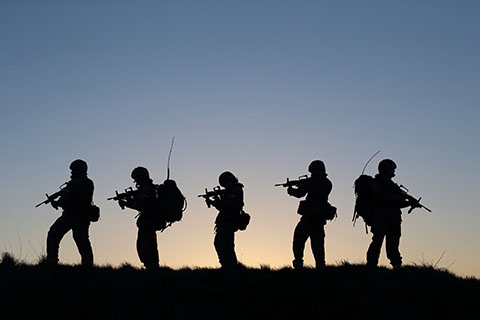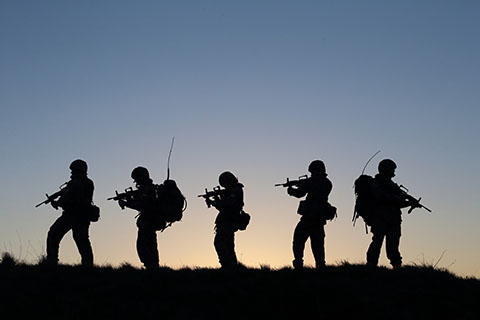 Wessex Reserves Forces' and Cadets' Association (RFCA) is an independent, non-for-profit organisation dedicated to supporting and promoting 3,000 tri-service Reservists, 14,600 Cadets and 3,000 Cadet Force Adult Volunteers across the South West of England.
Wessex RFCA is widely recognised to be the most valuable body which supports Reserve Forces and Cadets in the South West.
Wessex RFCA is one of 13 public organisations across the country, set up by statute as a central government body with Crown Status. The role of these 13 organisations is to be an enduring custodian for the well-being of the Reserves and Cadets.
RFCAs are not part of the Armed Forces, but are well placed to provide expert advice and assistance to the Defence Council, and the military, at any level.
Wessex RFCA delivers essential support to Reserves and Cadets, as well as the wider Armed Forces Community, across City and County of Bristol, Cornwall, Devon, Somerset, Dorset, Gloucestershire, Wiltshire and the Channel Islands.
The Association has a wide-reaching volunteer membership, which is drawn from former tri-service officers, representatives from local authorities and local business and community leaders.
The Wessex RFCA team is headquartered in Taunton.
Estates and Facilities
Wessex RFCA is responsible for maintaining safe and compliant training facilities for Reserves and Cadets across the seven counties of the Wessex region.
This includes the upkeep or hundreds of Reserve Forces and Cadet training sites, and the acquisition and disposal of land and buildings.
To find you more about what our estates team does, go to our Estates page.
As well as looking after the day-to-day upkeep of our sites, including waste disposal and utilities, our Facilities team manages the commercial hiring of our estate. For more information on hiring our training facilities, visit our Hire a Venue page.
Engagement
Wessex RFCA works to create new, and nurture existing, relationships with employers and local communities, in order to improve the understanding of Reserves Forces and Cadets, and their contribution to the region and wider society.
We also work with local communities to raise awareness of the Armed Forces Covenant and the wider Armed Forces Community in the South West and beyond.  For more information on the Armed Forces Covenant visit our page.
Cadets and Youth
As an organisation we employ the permanent members of staff who administer the Army Cadet in each county.
Each county team will recruit adult volunteers and cadets, ensure cadets welfare and training, as well as manage stores and funding, generate local publicity and build links with the local community.
To support the government's aim to increase the number of young people who have access to the cadet experience, Wessex RFCA are working with schools in the region to help them apply for a cadet unit under the Cadet Expansion Scheme. Read more here.
In addition to this, Wessex RFCA works to raise awareness of the positive contribution of Sea Cadets, Air Cadets and Army Cadets in the region. We also provide regional support for the recruitment of tri-service Cadets and Cadets Force Adult Volunteers.