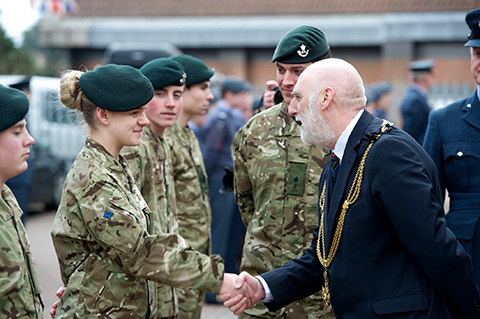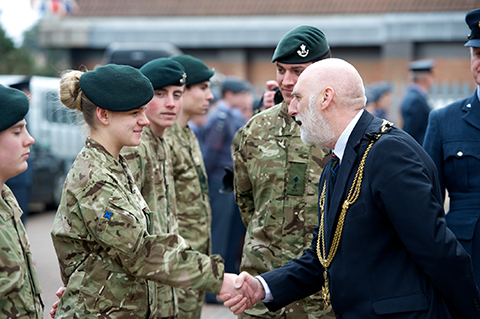 Established in 1860, the UK cadet movement is one of the oldest and most successful voluntary youth organisations in the world and celebrated its 150th anniversary in 2010.
The UK cadet movement is broken down into the Sea Cadet Corps (SCC) – including the Royal Marines Cadets (RMC) –  Army Cadet Force (ACF), Air Training Corps (ATC) and the school-based Combined Cadet Force (CCF).  In the South West there are more than 8,500 cadets supported by approximately 2,000 adult volunteers across up to 180 detachments.
The aim of the UK cadet forces are to contribute to the development and preparation of young people for transition to adulthood, empowering them to meet the challenges of a changing society through dynamic, military-themed and community-based activities. The cadet forces also aid the personal and social development of young people by instilling in them the attributes of good citizenship, leadership and responsibility, as well as by promoting physical and mental fitness and self-reliance.
All the cadet forces offer activities that include adventure training, such as caving, hiking, survival training and white-water rafting; a range of sporting activity, such as tug-of-war, football, rugby and swimming; and vocational qualifications, such as the Duke of Edinburgh's Award Scheme, First Aid and BTEC awards.
The cadet movement also places a strong onus on positively contributing to local communities. As such, cadets play an active part in ceremonial events including public and military parades, local fetes, carnivals and charitable activity.
In order to continue its work with young people the cadets are dependent on the continued support of a wide range of stakeholders. This includes, but is not limited to: members of both Houses of Parliament and the devolved assemblies, Ministers in the MoD and other government departments, teachers and others in the education sector, local authority children's departments, supporters from industry and commerce, Lords Lieutenant, members of the police force and religious and community leaders.