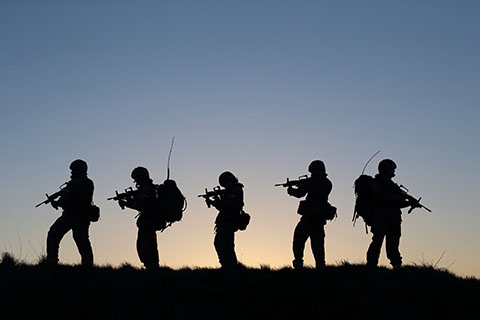 About Wessex RFCA
The Wessex Reserve Forces & Cadets Association is an independent, non-for-profit organisation dedicated to supporting and promoting the 3000 tri-service Reservists and 14,000 Cadets across the South West of England.
---
To fulfil this responsibility, the Association leads and co-ordinates constituent county bodies in the South West of England, maintaining an active membership of experienced professional people interested in Defence matters.
By harnessing the extensive knowledge and experience of its membership, the RFCA works on bridging the gap between military and civilian communities, building relationships and increasing understanding on both sides.
Taking its remit from the Reserve Forces Act 1996, Wessex RFCA is also required to give advice and assistance to the Defence Council and all three Services at any level. The Association provides the council with regular updates on relevant defence policy to its membership, thus providing a two-way flow of information.
RFA 1996, c.14, Part XI (Reserve Associations)