---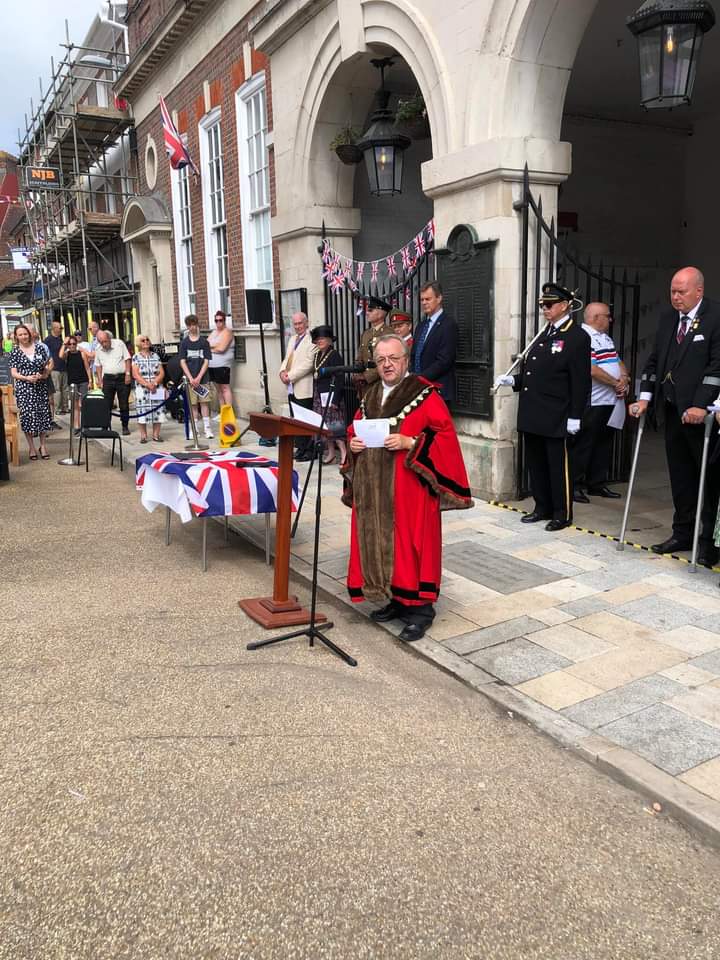 Blandford Town Council and brewery and pub company Hall & Woodhouse have become the latest employers to pledge their support to the Armed Forces community by signing the Armed Forces Covenant. The ceremony coincided with Armed Forces Day celebrations taking place in the town.
Anthony Woodhouse signed on behalf of local employer, brewery and pub chain Hall & Woodhouse. The Town Council also took this opportunity to reaffirm its commitment to the Covenant, with Cllr Hugo Mieville, Mayor of Blandford Forum, signing on their behalf.
Both Covenants were co-signed by the new Blandford Garrison Commander, Colonel Rebecca Jacques-Grey OBE, reaffirming the strong relationship between the Garrison and the town.
Kev Moore, Dorset Armed Forces Programme Coordinator, said: "What an amazing event it was and great to see such a fantastic turn out and so many people supporting the work of our Armed Forces.
"I would like to thank Blandford Forum Town Council, the Blandford Branch of The Royal British Legion and all who took part for making it such a successful first event, now to plan for next year!"
The Armed Forces Covenant is a pledge made by businesses and organisations to acknowledge the value of veterans and service personnel and their contributions to society. By signing the covenant, Hall and Woodhouse and Blandford Town Council are demonstrating their recognition of the immense talent and expertise possessed by individuals who have served in the military.
The Covenant is a voluntary pledge. Organisations may choose to sign up in order to demonstrate their support for the Armed Forces Community and for the principles of the Covenant. All organisations – public, private or voluntary and small, medium or large – are welcome to sign the Covenant.
---