---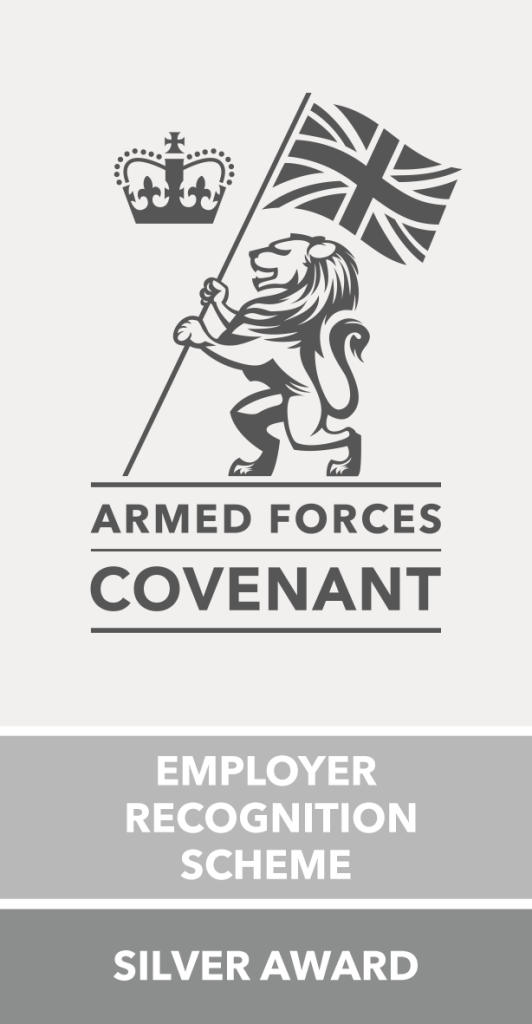 45 organisations in the South West have been awarded the prestigious Defence Employer Recognition Scheme (ERS) Silver Award for 2023. The award from the Ministry of Defence (MOD) is in recognition of the support the organisations give to the Armed Forces community.
The winners in the South West area are:
Safeguard Engineering Limited
Synoptix Limited
Hanson
Driving Force Recruitment Ltd
Runfibre Limited
Chamois Consulting Limited
Evolve Commercial Limited
Wildanet
Turn to Starboard
Take Point Training
Livewell Southwest
China Fleet Country Club
NHS Devon
Remit Zero Ltd
Ellis Jones Solicitors LLP
Draken Europe
Prevail Partners Limited
Hayachi Services
Cable Intelligence Limited
Infrastar Limited
Base3 Solutions Limited
GWAS Independent Ambulance Services Limited
Betaris Training
Cadmidium Services Limited
Prospect Training Services (Gloucester)
Helyx SIS Limited
Clarion Insight Limited
St. James's Place Wealth Management
Somerford Associates
At Height Services UK Limited
Yeovilteenies Day Nursery
Labyrinth Computers Limited
Atlantas Marine Limited
Symphony Healthcare Services
Triple Threat Security Limited
DSET Limited
Ruddy Nice
Code 9 Security Limited
Great Western Railway
RE:ACT Disaster Response Limited
Strongmind Resiliency Training Limited
SVGC Limited
Amesbury Pets Limited
PE Scholar Limited
Blue 9 Security Limited
The Defence Employer Recognition Scheme recognises those who demonstrate or advocate support for the Armed Forces community and align their values with the Armed Forces Covenant – a pledge from the nation that those who serve or who have served and their families are treated fairly.
Silver Award winners must meet certain criteria, including: employing at least one individual from the Armed Forces community, actively ensuring that their workforce is aware of their positive policies, demonstrating support to mobilisations of reservists and providing at least five days' additional leave for training.
The Silver Employer Recognition Scheme Awards will be presented to successful employers by the Lord Lieutenant of the county later on this year. 
Draken Europe said about winning the Silver Employer Recognition Scheme Award: "At Draken Europe, we're proud to be represented by an international, diverse, and respected team, from both military and civilian backgrounds, as we deliver our specialist services globally. With so many high-calibre and skilled ex-forces employees among us here at Draken Europe, it's natural for us to pledge our support and take action for this community wherever possible.
"As a proud signatory of the Armed Forces Covenant, we're committed to making a positive difference to members and families of the Armed Forces. By actively aligning ourselves with the covenant's promise to support current and ex-military personnel, we ensure their fair and respectful treatment, provide diverse recruitment opportunities, and show compassion and flexibility to their unique situations within our business."
Louise Pinnell, Managing Director of Prospect Training Services (Gloucester) Limited said "Receiving the Defence Employer Recognition Scheme's Silver Award is a great honour, and testament to the hard work that goes into our close cooperation with the armed forces community.
"Since we signed the Armed Forces Covenant at the beginning of the year, we have demonstrated that we are committed to ensuring that serving or ex-military personnel are valued and supported wherever possible.
"This important work will ensure that Prospect Training Services continues to benefit from the invaluable skills and experience that those with military service bring to our business."
---