---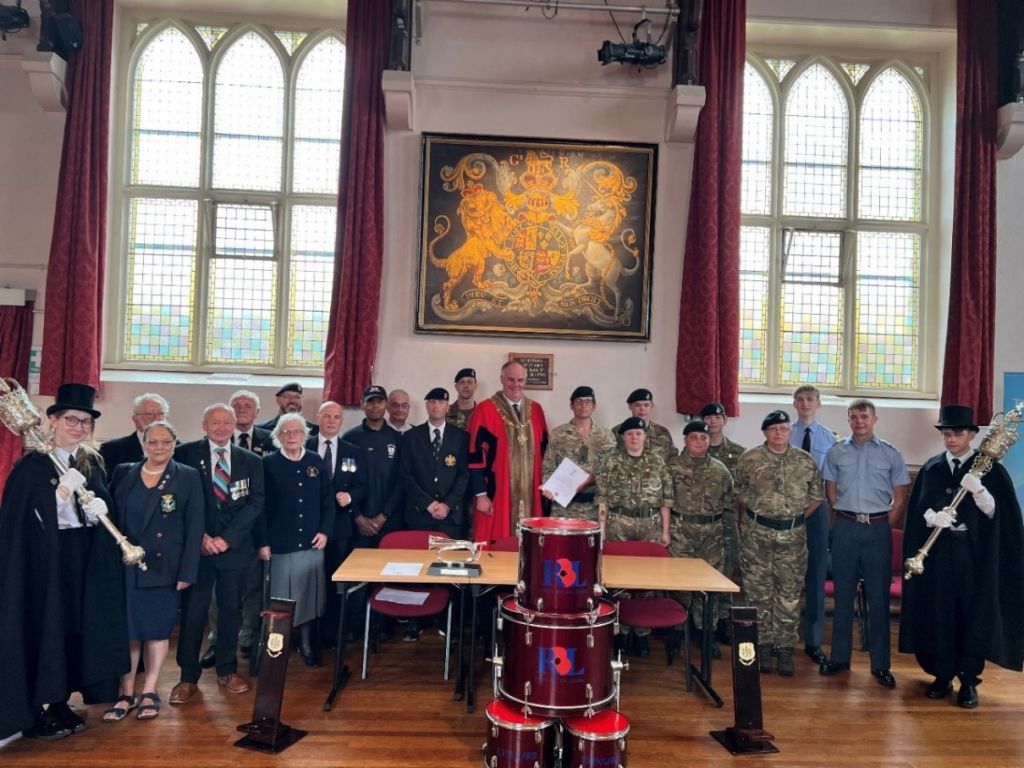 On Friday 23rd June, 2023, the Town Council hosted the signing of the Armed Forces Covenant at the Public Hall.  The Mayor, Councillor Simon Cassidy, signed on behalf of the Town Council, Chrissie Haynes, Chair, signed on behalf of the Liskeard Branch Royal British Legion, Missy Kerr, Detachment Commander of the Liskeard Army Cadets and Major Tom Roden, Commanding Officer of the Rifles, signed on behalf of the Serving Forces Personnel and Reserve Forces. 
Each organisation signed to "Commit to uphold the Armed Forces Covenant and support the Armed Forces Community.  We recognise the contribution that Service personnel, both regular and reservist, veterans and military families make to our organisation, our community and to the country."
Councillor Cassidy said It was a proud moment signing the Armed Forces Covenant on behalf of Liskeard Town Council in the presence of 6 Rifles D Coy Truro and Plymouth our veterans, representatives of our veterans organisations and Cadets.
Major Tom Roden Officer Commanding D Coy 6 Rifles and The Mayor of Liskeard Councillor Simon Cassidy, had the honour to sign the Armed Forces Covenant on behalf of the Army and our Freedom Town of Liskeard in a ceremony at the Public Halls, Liskeard. This commitment by Liskeard will give great opportunities to the 5 pillars of our regiment who live in the area.
This event has built on the close relationship that is already in place between the town of Liskeard and The Rifles, and there are already plans for more combined activities to take place in the not too distant future. The regiment was represented by the Reserves, Cadets, and Veterans.
A short drumhead service was held where the drums are placed to form an alter and light refreshments were enjoyed following the event. 
---